KATE DELANEY'S AMERICA TONIGHT, DALLAS TEXAS, IN RADIO INTERVIEW WITH AUTHOR MM JUSTINE.
https://soundcloud.com/kated-294710598/mm-justine/s-Ct51k
Kate Delaney is an Emmy-award winning journalist who has interviewed more than 15,000 people and some of the biggest names spanning the gamut of politics, sports, and entertainment like former President, George W. Bush , former Governor of Minnesota, Jesse Ventura, former Vice President Joe Biden, former Vice President, Dick Cheney , and Congressional Representative, and former running mate of Mitt Romney, Paul Ryan . Whereas in the sporting and entertainment industry, she has had the pleasure to speak with Peyton Manning,Tim Tebow, Tina Fey , Sandra Bullock, Adam Sandler, Chris Pine, and Taylor Swift just to name a few. As a woman hosting in popular sports talk show, she became the female pioneer in broadcasting.
She currently hosted Author MM Justine on "The Kate Delaney Show" which aired on 210 stations in the States.
Traitors Unleashed Press Release Article
Press Release for Traitors From Inside Out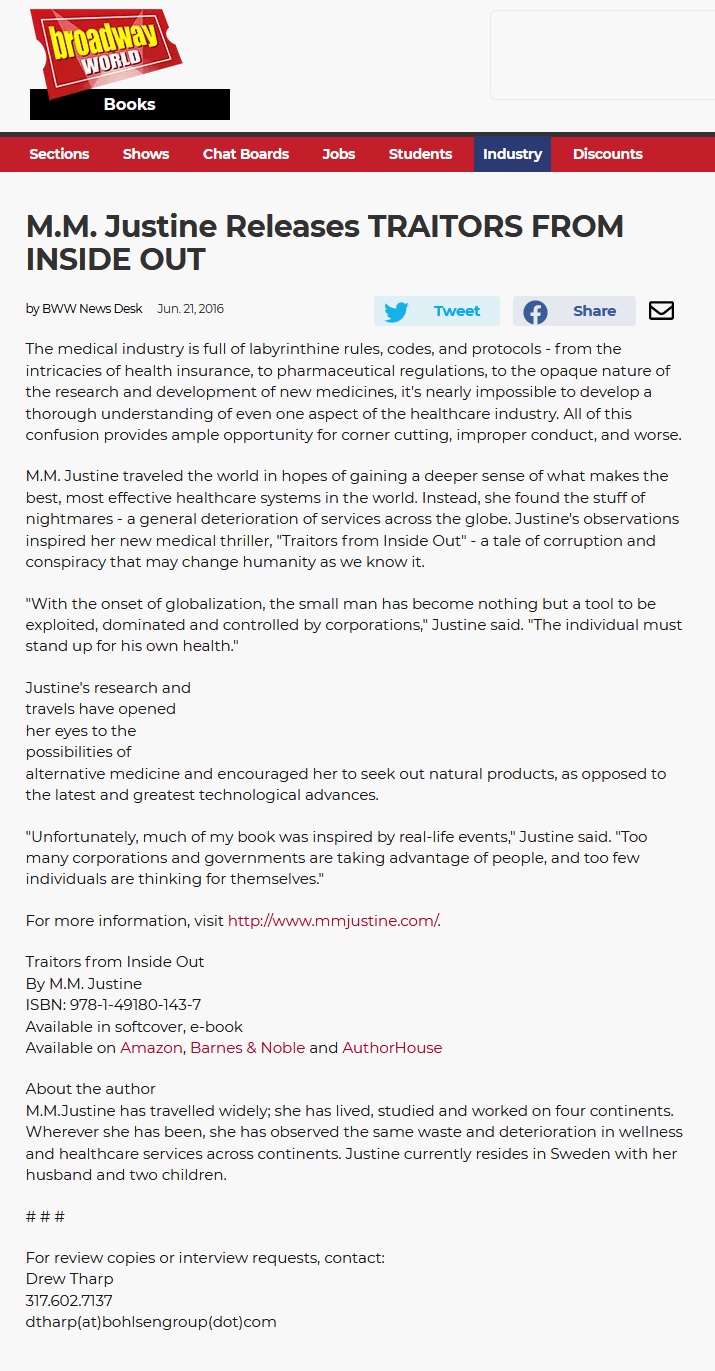 TRAITORS FROM INSIDE OUT Book Trailer
TRAITORS UNLEASHED Book Trailer