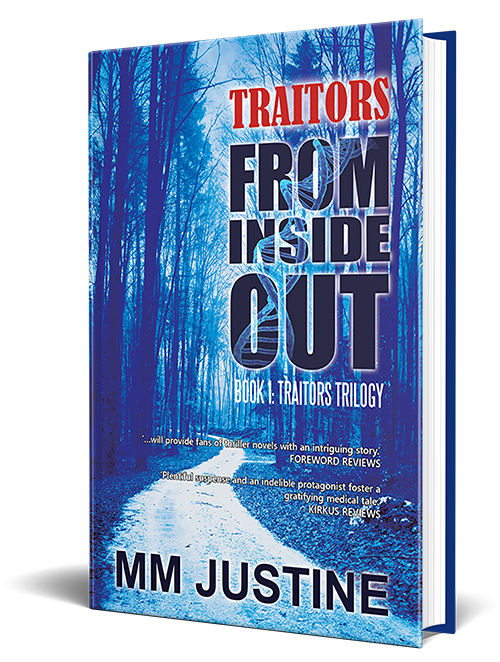 TRAITORS FROM INSIDE OUT
Traitors from Inside Out begins when Dr Peter Strömstedt and his wife died in a mysterious car accident. Their daughter, Martina and her brother, Sebastian, are left with a vast inheritance. But soon Martina discovers there are forces working against her. She sets out on a dangerous path to find answers.
She unveils a sinister plot that threatens to exterminate humanity, working in the shadows to replace natural immunity with artificial immunity for economic gains. The evil forces unleash their powers on humanity to exploit, control, manipulate, and intimidate the population into submission to harmful treatment.
As the threat deepens, Martina stands as a shield for humanity against the evil powers but time is running out. Martina's life is in danger, but will she stand to save humanity, or will she save her own skin? Her decision must be weighed carefully because the wrong choice will mean the extinction of mankind.
'One of the finest books I have read in recent works.'
~ Shreya Agarwal.
Excerpt
Order Now
---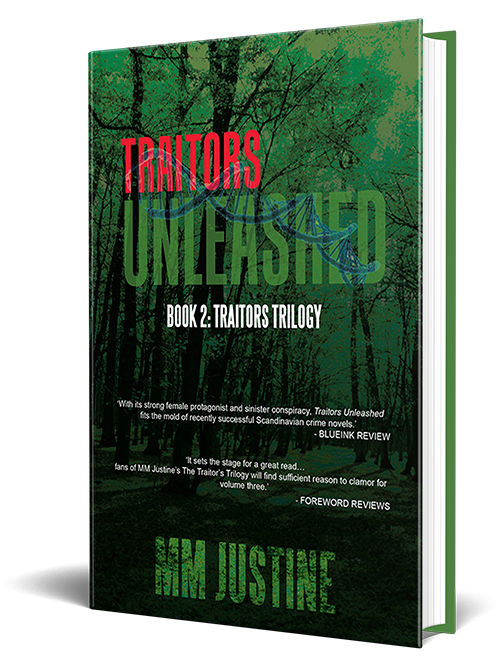 TRAITORS UNLEASHED
Althonat Global, CEO, Dr. Martina Strömstedt Edgren hovers between life and death in hospital after a Dodger van slammed her Volvo into the icy sea. It may have been attempted murder, nearly identical to her parents' fatal accident. She had unveiled a sinister plot by a rival company which had engineered a drug that compromised the immune system, as part of its covert 'population reduction' plan. At the onset of the controversy, Martina staked her life to save humanity.
As the earth spins out of control, the evil cabal tightens its grip on humanity, intimidating the population into submission to dangerous treatment. At every hour, there was a throbbing force that pervaded the universe with a feverish pace drifting here and there destroying lives, leaving the masses grasping for hope that Martina will recuperate and stand as a shield for humanity. If Martina dies, there will be no salvation for mankind. Humanity will cease to exist.
Will Martina survive to save mankind? Find out in Traitors Unleashed.
'The writing style is very professional and unique. The characters are well crafted with great study. All in all, I say, it is a wonderful read!.'
~ Shefali Banerji.
Excerpt
Order Now
---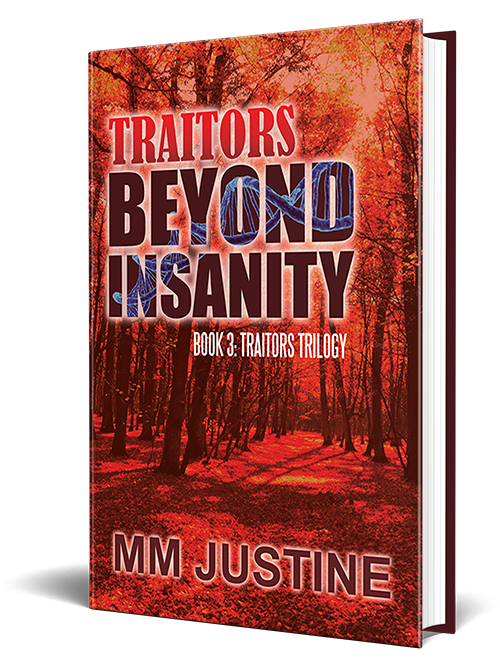 TRAITORS BEYOND INSANITY
 Althonat Global's, CEO, Dr Martina Strömstedt Edgren discovers a group of corrupt politicians and businessmen have hired a mad scientist to perform grotesque and inhumane experiments on unwilling human test subjects in a bid to push for new controversial regulations in the national healthcare system. At the onset of the controversy, Martina staked her life to save humanity. The battle turns personal, threatening her family.
As these foes continue to harass and spy on Martina, she does the same to them, steadily collecting the evidence she needs to expose their misdeeds, including corporate espionage, illegal experimentation, human trafficking and even murder.
She discovers a troubling link between a member of the group and her late father. The link leads her to China in a frightful bid to take control of a rival company. In China, the pharmaceutical war turns vicious. Martina goes missing.
Will Martina save herself? Find out in Traitors Beyond Insanity.
'Overall, a satisfying ending to wrap up this trilogy.'
~ Joyce Zee
Excerpt
Order Now